Udon Noodle with Mushroom Meat Paste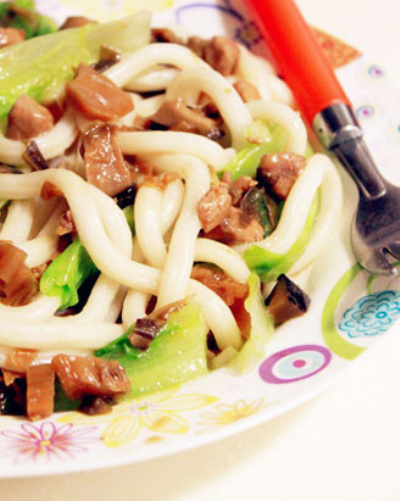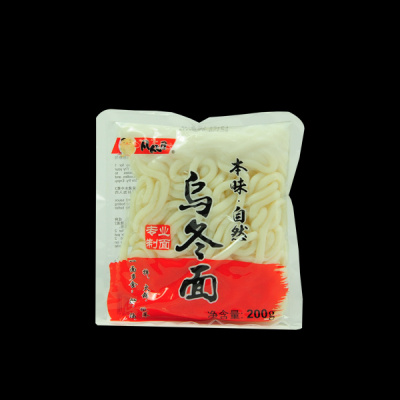 1. Soak the sweet preserved vegetable in clear water, wash and dice it;
2. Soak the mushroom in warm water, wash and dice it;
3. Remove bones and skins of chicken leg and dice it;
4. Put ginger, scallion and anise in the hot oil and cook them with slow fire;
5. Stir-fry the diced chicken, add an appropriate amount of light soy sauce and sugar after the diced chicken changes color and stir uniformly;
6. Add the diced mushroom and sweet preserved vegetable, and then an appropriate amount of sweet sauce and stir uniformly;
7. Add an appropriate amount of boiled water, cover with lid and braise it for about 30 minutes with slow fire;
8. Cook udon noodles with boiling water for two minutes;
9. Taste the braised mushroom meat paste, add salt and chicken essence, put udon noodles and stir-fry noodles uniformly.