Kitakata Soy Ramen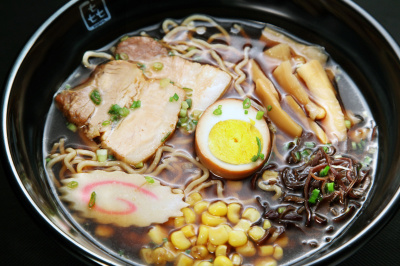 1. Buy a packet of two-person Kitakata Soy Ramen in the supermarket.
2. Boil the water in a large pot (about 2L for one person, about 4L for two persons).
3. Put the ramen in the boiling water, and take the ramen out after it gets soft (boil it for about 30s).
4. Put soup bases in a soup bowl, and add 300ml hot water (the water for cooking Ramen cannot be used).
5. You can eat after putting the Ramen in a soup bowl.
6. It will be more delicious by putting roast pork, dried bamboo shoots, corn kernels, seaweed or side dishes with other flavors.