Noodles with Soybean Paste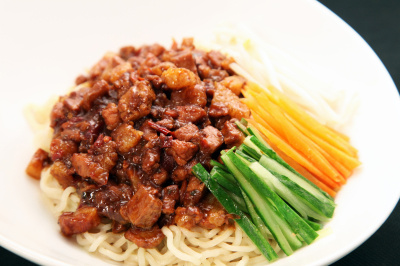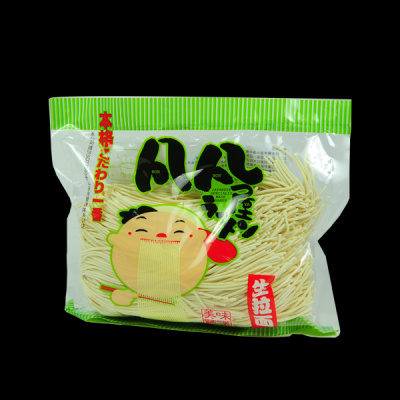 1. Dice pork, dilute the soya paste with beer, cut the cucumber into shreds and cut the carrot into slices.
2. Put meat in the hot oil, and then put shallot and ginger after the meat changes color. Add soya paste after it smells fragrant. You'd better add some warm water once.
3. Fry it with slow fire, and add a little white sugar after the soy paste smells fragrant. Put the diced green onion when the soy paste becomes reddish black, and then add sesame oil and cooking wine, remove the pot from the heat after stirring it uniformly.
4. Add an appropriate amount of water into the pot and boil it (about 3L water).
5. Loosen and put the noodles into the boiling water, boil it for about 2-3 minutes.
6. Drain off water and put the boiled noodles on the plate. Pour the fried meat paste on the noodles and put the sliced cucumber and carrot on the noodles.